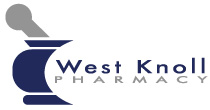 8547 Santa Monica Blvd.
West Hollywood, CA 90069
310.657.2027
Fax 310.657.4035
Email Us

Infectious Diseases
Infectious diseases are communicable diseases, or transmissible diseases resulting from an infection by a virus, bacteria, fungus, parasite, or protozoa. We carry a full line of antivirals, antibiotics, and other pharmaceuticals to treat many infectious diseases. Where commercially available products are not available, or not suitable for certain patients, we offer an option to compound some preparations. Please feel free to call us to discuss your particular medication requirements.